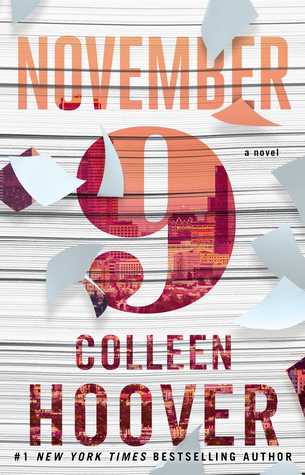 Fallon meets Ben, an aspiring novelist, the day before her scheduled cross-country move. Their untimely attraction leads them to spend Fallon's last day in L.A. together, and her eventful life becomes the creative inspiration Ben has always sought for his novel.
Over time and amidst the various relationships and tribulations of their own separate lives, they continue to meet on the same date every year. Until one day Fallon becomes unsure if Ben has been telling her the truth or fabricating a perfect reality for the sake of the ultimate plot twist.
Fallon kehilangan kecantikan dan karirnya justru di saat karirnya sebagai aktris remaja beranjak cemerlang. Fallon percaya semua itu adalah kesalahan sang ayah (yang juga merupakan aktor terkenal) yang melupakan keberadaannya hingga ia terjebak di rumah ayahnya saat kebakaran 2 tahun lalu terjadi. Di sebuah kafe saat ia bertemu ayahnya, 2 tahun paska tragedi yang merenggut sinar hidupnya, ia hendak pamit. Fallon harus keluar dari kelamnya hari-hari yang dilalui setelah luka permanen dari kebakaran tidak bisa dielakkan. Ia hendak mencapai mimpinya di dunia Broadway, namun sang ayah malah tak setuju dan mengecilkannya. Dan sebuah kebetulan itu datang saat Fallon benar-benar harus menyelamatkan muka dan harga dirinya. Kebetulan yang berupa seorang Ben yang mengaku sebagai pacar Fallon dan mendukung Fallon berarguman dengan sang ayah. Meski pura-pura, hubungan Ben dan Fallon berlanjut. Sudah lama sejak Fallon bertemu dengan seorang laki-laki yang tertarik padanya. Apalagi sejak luka akibat kebakaran itu menghiasi tubuhnya, luntur pula kepercayaan dirinya. Namun Ben, menatapnya tak ragu. Dengan mantap berkata bahwa Fallon cantik. Hati perempuan mana yang tidak berdesir dipuji seperti itu?
Sayangnya, pacaran pura-pura itu harus segera berakhir karena Fallon tetap harus terbang ke New York. Tempat ia akan mencari goal lain dalam hidupnya dan mengupayakan masa depannya. Hingga terbersitlah sebuah ide. Fallon meminta Ben menulis kisah mereka. Bahwa hingga usia mereka 23 tahun, mereka berjanji akan bertemu di tiap tanggal 9 November di tempat yang sama dan berbagi cerita, membiarkan kehidupan yang datang menuntun akhir kisah mereka berdua.
Ide novel terbaru Colleen Hover kali ini sebetulnya menarik. Sangat menarik. Pun dengan karakter yang membawa luka, not only emotionally but also physically. Penuturannya juga sudah enak. Dari segi narasi seperti itu sebenarnya udah tidak perlu diragukan. Saya dulu yang termasuk menyukai Colleen Hoover saat ia datang ke dunia literasi internasional dengan novelnya yang berjudul Slammed.
Unless, I don't feel anything special or dear to me from both Fallon or Ben. They just flew through the story and in the end I don't think I want to keep them long enough after the story end. Sorry.
"Why couldn't he have been there the second I woke up in the hospital two years ago? Why did I have to  go two whole years before finally being given the tiniest bit of confidence?"
But, I admit, that the twist is somehow unexpected. I don't think I will find a side story from Ben's perspective about why it's November 9 or why he's just appeared one day, at the exact date, and rescuing Fallon before she's drawn to another sh*t moment in her life and save her last day in LA with romantic memories before she's facing the unknown life in New York.
And then, the November 9 the next year came with different faces. Sometime it's a good November 9, but it's not impossible the November 9 would be a terrible day. And the faces of November 9, of Ben and Fallon story, will make you sit through the pages just to  get to know what will happen next. So, I'm going to say it again that this novel is good but not quite the story that I would fall for. And two star, that Goodreads define as "it was ok" is my final rate for this novel.
However, if you're a fan of Collen Hoover or romantic and easy contemporary novel, please have it.
Have a good reads!
"Because when you love someone, you owe it to them to help them be the best version of themselves that they can be."
---
Title: November 9
Author: Colleen Hoover
Release Date: November 10th, 2015
Publisher: Atria Books
Format: ebook
Page Count: 320 pages
Genre: Contemporary Romance, New Adult.