Before the books go to screen, i'll read them.
Ngga tau ya, tapi saya termasuk yang curious untuk baca buku yang bakalan naik pangkat jadi film. Tapi ngga gampang juga sih menandai kalo saya ingin baca buku ini atau buku itu dulu sebelum filmnya release. Ngga bisa semuanya juga diturutin untuk dibaca karena saya termasuk picky. Jadi tetap, pendorongnya adalah premis cerita.
Hari ini saya memasukkan, setidaknya, 5 buku ke dalam daftar to be read sebelum filmnya keluar. Mereka adalah:
---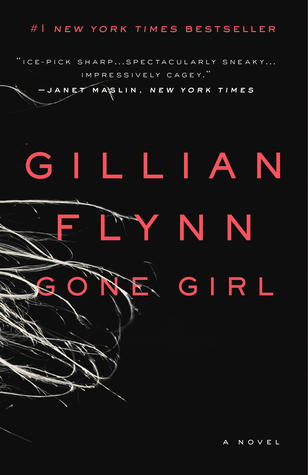 Gone Girl by Gillian Flynn
On a warm summer morning in North Carthage, Missouri, it is Nick and Amy Dunne's fifth wedding anniversary. Presents are being wrapped and reservations are being made when Nick's clever and beautiful wife disappears. Husband-of-the-Year Nick isn't doing himself any favors with cringe-worthy daydreams about the slope and shape of his wife's head, but passages from Amy's diary reveal the alpha-girl perfectionist could have put anyone dangerously on edge.

Under mounting pressure from the police and the media—as well as Amy's fiercely doting parents—the town golden boy parades an endless series of lies, deceits, and inappropriate behavior. Nick is oddly evasive, and he's definitely bitter—but is he really a killer?
---
Gone Girl dibintangi oleh Ben Affleck sebagai Nick dan Rosamund sebagai Amy. Film ini akan rilis pada 3 Oktober 2014 (USA). Berikut trailernya:
---
Love, Rosie by Cecelia Ahern
Rosie and Alex are destined for one another, and everyone seems to know it but them. Best friends since childhood, their relationship gets closer by the day, until Alex gets the news that his family is leaving Dublin and moving to Boston. At 17, Rosie and Alex have just started to see each other in a more romantic light. Devastated, the two make plans for Rosie to apply to colleges in the U.S.

She gets into Boston University, Alex gets into Harvard, and everything is falling into place, when on the eve of her departure, Rosie gets news that will change their lives forever: She's pregnant by a boy she'd gone out with while on the rebound from Alex.

Her dreams for college, Alex, and a glamorous career dashed, Rosie stays in Dublin to become a single mother, while Alex pursues a medical career and a new love in Boston. But destiny is a funny thing, and in this novel, structured as a series of clever e-mails, letters, notes, and a trail of missed opportunities, Alex and Rosie find out that fate isn't done with them yet.
---
Kepingin baca dan nonton adaptasinya karena filmnya bakalan dibintangi Lily Collins. Hehhe. Here's the trailer:
---
 Before I Go To Sleep by S. J. Watson
Memories define us.

So what if you lost yours every time you went to sleep?

Your name, your identity, your past, even the people you love—all forgotten overnight.

And the one person you trust may be telling you only half the story.

Welcome to Christine's life.
---
Udah sering lihat review yang bagus tentang novel ini. Eh, ternyata ceritanya diadaptasi ke film dan dibintangi NIcole Kidman & Colin Firth. What else to say?
---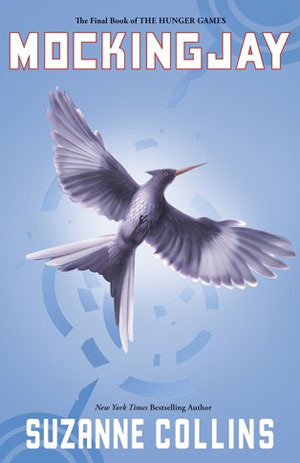 Mockingjay (The Hunger Games #3) by Suzanne Collins
Katniss Everdeen, girl on fire, has survived, even though her home has been destroyed. Gale has escaped. Katniss's family is safe. Peeta has been captured by the Capitol. District 13 really does exist. There are rebels. There are new leaders. A revolution is unfolding.

It is by design that Katniss was rescued from the arena in the cruel and haunting Quarter Quell, and it is by design that she has long been part of the revolution without knowing it. District 13 has come out of the shadows and is plotting to overthrow the Capitol. Everyone, it seems, has had a hand in the carefully laid plans–except Katniss.

The success of the rebellion hinges on Katniss's willingness to be a pawn, to accept responsibility for countless lives, and to change the course of the future of Panem. To do this, she must put aside her feelings of anger and distrust. She must become the rebels' Mockingjay–no matter what the personal cost.
---
Terakhir, saya mesti mengejar ketinggalan saya akan The Hunger Games. Iya, buku ke-2 dan ke-3 belum juga mulai saya baca dan progressnya sekarang Mockingjay part 1 akan terbit bulan November nanti. Deuh. Here's the trailer:
So, wish me luck! 😉